Chiropractor
Nicholas Ouelette D.C.
Meet Dr. Ouellette, a Windsor native who has always been passionate about health and wellness. Growing up, he enjoyed playing various sports and developed a deep appreciation for maintaining a healthy lifestyle. After completing high school, Dr. Ouellette dedicated the next eight years of his life to his post-secondary education, beginning with the Human Kinetics program at the University of Windsor, where he earned his bachelor's degree.
Driven by a desire to expand his understanding of the human body, Dr. Ouellette pursued further education at the prestigious Canadian Memorial Chiropractic College (CMCC) in Toronto. His commitment and hard work paid off, as he graduated from CMCC with Great Distinction.
Attending numerous seminars and specialized training sessions, Dr. Ouellette became proficient in several techniques such as the Thompson Technique, Chronic Pain Management, and Functional Integrated Acupuncture. These additional skills allow him to address a wide range of conditions and provide comprehensive care to his patients.
Above all, Dr. Ouellette's true passion lies in treating patients and helping them achieve their health goals. He takes great pride in guiding individuals on their wellness journey, utilizing his extensive knowledge and expertise to provide personalized care. With a genuine dedication to improving the well-being of his patients, Dr. Ouellette is committed to helping them reach their optimal health and live their best lives.
Whether you're seeking relief from chronic pain or aiming to enhance your overall wellness, Dr. Ouellette is here to support you every step of the way. Trust in his expertise and experience as he works diligently to help you achieve a healthier, happier life.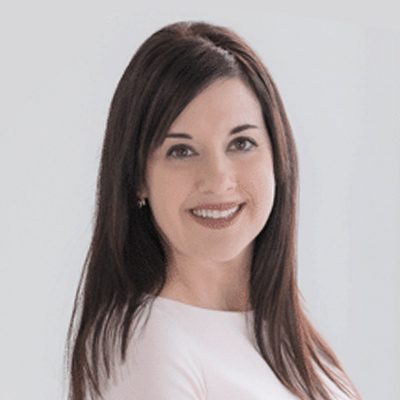 Naturopathic Doctor
Kelly Upcott N.D.
Dr. Kelly Upcott obtained her Bachelor of Science from the University of Windsor before graduating from the four-year naturopathic program at The Canadian College of Naturopathic Medicine in 2003. Dr. Upcott uses nutrition, herbs, homeopathy, acupuncture, and lifestyle counseling in practice.
She enjoys working with families and has a special interest in chronic inflammatory conditions, digestive disorders and women's health issues. Kelly has published articles in the Metro and Windsor Body Magazine.
Focusing on prevention and the use of natural substances and treatments, Dr. Upcott's aim is to stimulate the body's ability to heal itself. Her primary goal is to address the root cause of illness, rather than simply to treat or suppress symptoms. Each patient is treated as a whole person and their physical, mental, emotional, and spiritual dimensions are taken into account when diagnosing and developing a treatment plan.
"I believe it is the combination of the healing power of nature and scientific methods that makes naturopathic medicine an important system of medicine for today's health care. Now, more than ever, naturopathic doctors are poised to play a significant role in addressing some of the critical issues facing our health care system in Ontario, including the shortage of family physicians and the over-prescribing of pharmaceutical drugs."
For more information on naturopathic medicine and acupuncture please visit www.kellyupcottnd.com.
Naturopathic Doctor
Kaitlin Martinello N.D.
Kaitlin is a recent graduate of the Canadian College of Naturopathic Medicine and the newest member of the Lifetime Wellness Centre Team. Prior to becoming a Naturopathic Doctor, she completed four years of study to obtain an Honours Bachelor of Science degree in Biology at the University of Windsor.
Kaitlin is passionate about optimizing the health of her patients through her integrative approach of developing the most individualized treatments while incorporating best practices and science to address the root cause of disease. She is an advocate for patients, employing a collaborative approach with other practitioners, and strongly believes in empowering her patients through health education.
She enjoys working with patients with a variety of acute and chronic health concerns and has a special interest in mental health, endocrine disorders, and women's health and fertility.
"Health is not just about treating the symptoms of the disease. Health is an aspect of our well-being that allows us to live the most fulfilling and gratifying life. It starts with optimizing our physical, mental and spiritual selves in the absence of disease".
Registered Massage Therapist
Morgan Gerrard R.M.T.
Morgan Gerrard is a Registered Massage Therapist and a member of the College of Massage Therapists of Ontario. Morgan loves being a massage therapist and being able to support her clients' ability to live a healthy and pain-free lifestyle.
She specializes in chronic pain management, brain injury and concussion treatments, and sports injuries. Although these are the areas she specializes in, Morgan is confident working with all aspects of health management through massage therapy. She has gained experience through her years of practice, as well as the continuing education she enjoys to broaden her expertise.
Morgan has done training in Craniosacral Therapy, Post-Concussion Therapy, Migraine and Headache Treatment. Through the experience she has gained over the years, she is very comfortable working with all age groups, health challenges and athletic levels.
Morgan looks forward to meeting you, and working together to help you reach your health and wellness goals.
OFFICE HOURS
---
Monday
7:30am - 12:00pm
2:30pm - 5:30pm
---
Tuesday
Appointment Only
---
Wednesday
7:30am - 12:00pm
2:30pm - 5:30pm
---
Thursday
7:30am - 12:00pm
2:30pm - 5:30pm
---
Friday
Appointment Only
---
Saturday
Appointment Only